MUSIC
Released Today! Jennifair adds a smooth flavor of nostalgia to put you in the mood for love
Who said R&B is dead?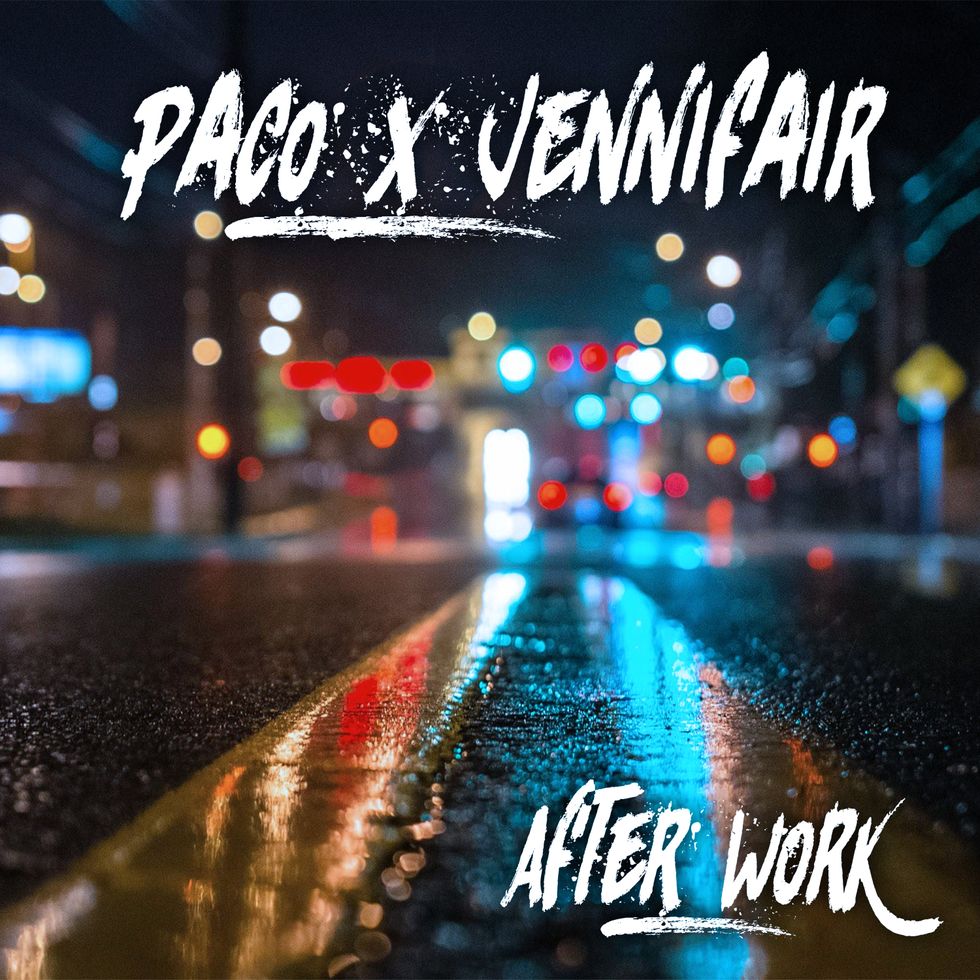 Just in time for Valentine's Day, Queens-based emcee Paco the G Train Bandit dropped a new collaboration with singer/rapper Jennifair that will have you reminiscing about the sweet, electrifying beginnings of your favorite relationship. "After Work" is flirty, smooth, and Paco's flow is as sharp as ever. You are probably used to hearing Paco the G Train Bandit's rougher side, on tracks like "Don't Quit" and "That Cab Ride is a Bottle", or even spitting bars on Brent Butler's new posse cut, "13" (Popdust Exclusive Premiere). But he slows it down on this one, and the feature from Jennifair is every bit as soulful and sexy as you'd expect from one of the most talented up and coming artists in New York right now.
Paco has a new album coming this summer. The title is still unannounced, but all three singles that have been released for it so far are stellar. He has a knack for weaving personal stories and viewpoints into bars and flows that rival artists like Logic or Drake. Check out the standout track "Don't Quit" on Spotify or Soundcloud to see what I mean.
This will be Paco's second album, following up 2015's Headlights, and 2016's live album Live at Pianos where he plays a high energy show with the band Low Profile backing him up (you can find video of the whole show online too!).
For those who are uninitiated, Paco the G Train Bandit (originally from Michigan) has been active as an emcee in NYC for the past 8 years, as well as touring around the globe, even in unlikely places like Cambodia, Ireland, and Vietnam. He is an indie artist to the core, preferring to maintain his autonomy as an artist and build his own fan base through touring and infectious Internet content. Watch him FREESTYLE ON 99. 3 SYDNEY RADIO
WATCH "KNOCK EM OUT" LIVE AT PIANOS:
Paco pulled many people on stage for this epic display of talent. Not only did they have a full live band for the show including, drums, bass, keys and guitar, but 2 rappers and vocalist on "Knock 'Em Out". The track features another talented rapper, Crimdella and Lauren Renahan. The guitarist, Greg Moore, had just come off touring with Rihanna. The track burns the house down to a sold out audience. See this crowd bounce. Get the chills. This was made into a live album available everywhere. All tracks played live at Pianos (NYC) on July 27th, 2016.
Paco the G Train Bandit & Low Profile
Lauren Renahan (Vocals)
Crimdella (Guest Emcee)
Stevie Kings (Drums)
Dan Victor (Bass)
Greg Moore (Guitar)
B-Sauce (Keys)
---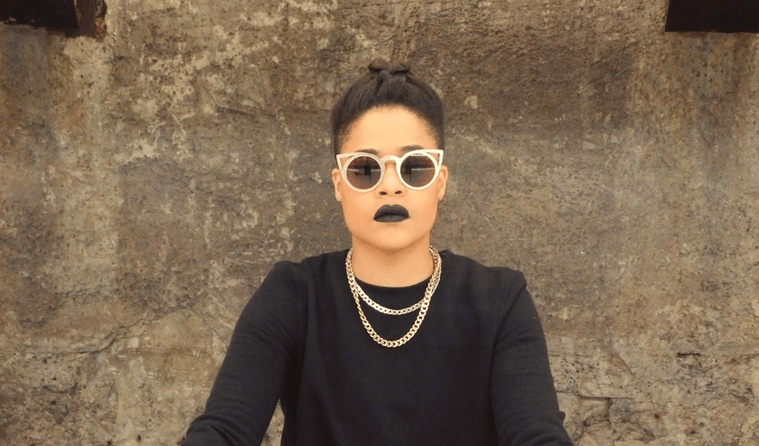 i2.wp.com
Jennifair, a Chicago native, is also keeping busy in NYC, with the upcoming release of her project "A Tale of 2 Cities" coming in March. She is an accomplished singer, rapper, and songwriter, perhaps best known for her single "Pick Up Lines", which has an acoustic and a studio version. Both are infectious and have great music videos. She also released a music video for her single "Sugar" recently that did some amazingly creative things with dance, theater and videography.

WATCH VIDEO FOR "PICK UP LINES" by JENNIFAIR:

WATCH OFFICIAL VIDEO FOR "SUGAR" by JENNIFAIR:
For those interested in following her work
---
Dan Victor is editor of Popdust and producer of Popdust Presents. He is also a music producer, bassist for Low Profile (live hip hop) & The Coldpress (indie rap) and front-man for Ductape Halo (indie rock). Follow on Youtube.
---
POP⚡ DUST | Read More…

EXCLUSIVE | Listen "13" Rappers Spit Fire On Epic Posse Track
Popdust Presents | TruthCity: Never Let Me Down
BIG BOI -- Exclusive Interview!!! He talks about Atlanta and latest video
2017: The year that Hip-Hop became a Goliath
---
Related Articles Around the Web