New Releases
Swift transforms into the most manly of men for her new self-directed video.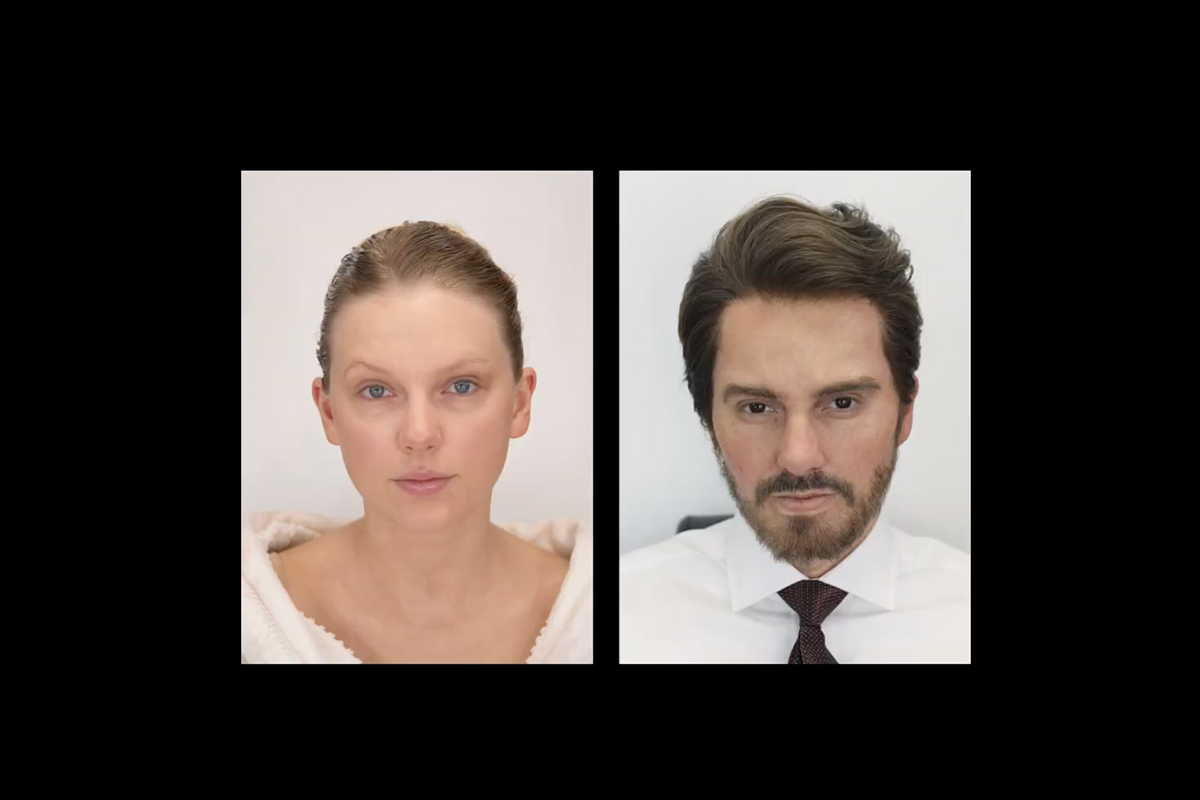 Throughout her many years spent in the public eye, Taylor Swift has faced unimaginable scrutiny over both her professional and personal lives.
But the 30-year-old pop star is still chugging along, having released her seventh studio album, Lover, last year to generally favorable reviews. On one of the record's highlights, "The Man," Swift ponders how she might be perceived and spoken about if she were a man. To help bring that vision to life, she was made over into Tyler Swift—yes, that's really her in prosthetics—to play a macho, manspreading dude in the new music video for "The Man," which she directed herself.
Swift is a known fan of subtle references in her material, and "The Man" comes full with a basket of Easter eggs. Here are just a few that we caught—knowing her, there are likely many more hidden in there.
Age Gap Double-Standards
The music video flashes forward 58 years (5 + 8 = 13, just saying…) to reveal an elderly Tyler marrying a stunning young woman. It illustrates a gross double-standard in how society accepts age gaps between men and women. It's fine for men to wait to get married until they're older, the video implies, while women often face pressure to marry while they're still young and in their "prime."