Music Features
After posting cryptic messages on her Instagram story, it's clear that many of Azealia Banks's behaviors were a cry for help.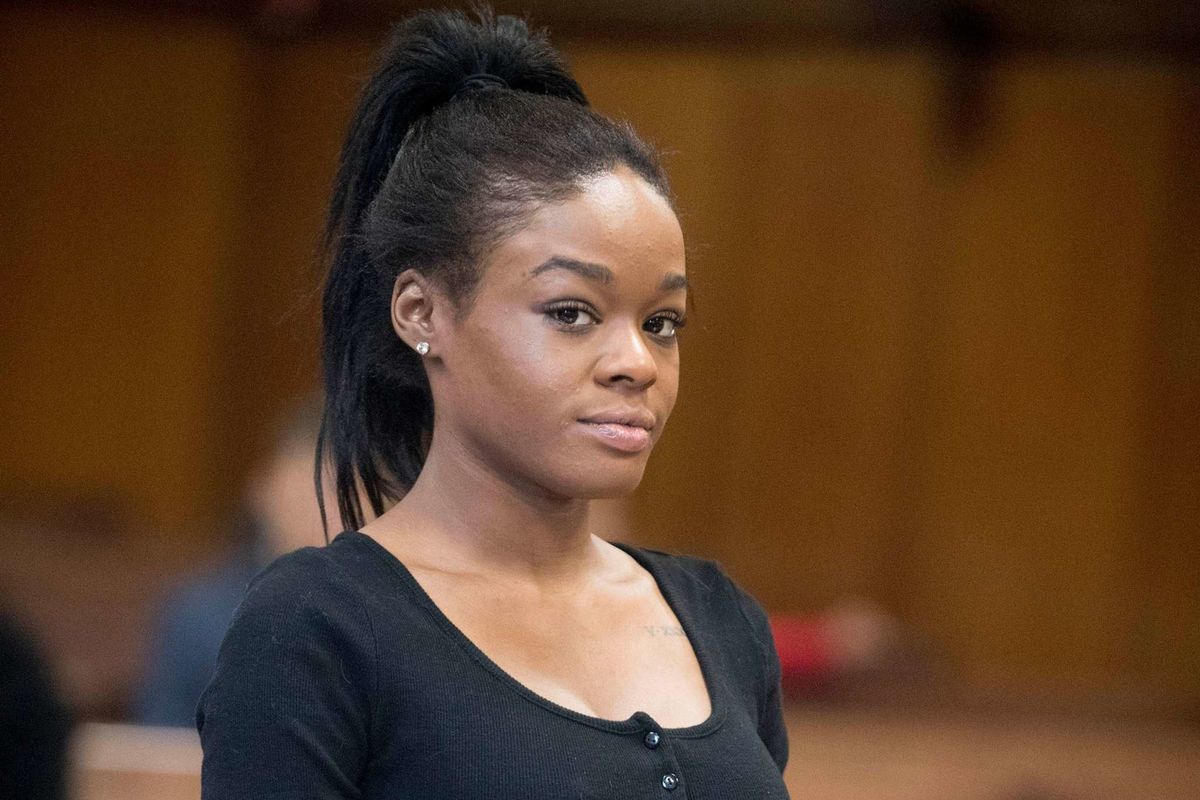 Content warning: This article contains depictions of suicidal ideation.

Eight years ago, Azealia Banks was positioned to be the next big thing in hip-hop.
The Harlem rapper's debut single, "212," had spread through the Internet like wildfire. Banks was only 20 years old at the time and had just left her record label, XL Recordings, due to creative conflicts. Despite being strapped for cash and admittedly depressed, Banks released "212" as a free download from her website. The unforgettable hip-house track would reinvigorate her tumultuous music career.
---
AZEALIA BANKS - 212 FT. LAZY JAY www.youtube.com
By the time Banks' first proper album, Broke with Expensive Taste, came out three years later, the rapper had already become known for instigating feuds with fellow musicians and other public figures; Lana Del Rey, Lily Allen, Nicki Minaj, and plenty others have been subject to Banks' ruthless Tweets, and that was all before 2014. The music industry was on the brink of welcoming a fresh voice in female rappers, but Banks' peppy flow was inextricably linked with her brutish tongue.

As Banks's ongoing beefs and controversial opinions continued to unfold, hip-hop fans ultimately left her in the dust. In the years following Broke with Expensive Taste, she was deemed "problematic" and "crazy," with listeners blaming her for her own career decline. One of many disparaging comments on the "212" music video reads: "She could [have] been so big, ruined herself with her mouth." Another comment calls Banks "a waste of talent."
And it seems those constant put-downs have, as expected, gone to Banks's head. Recently, the rapper took to her Instagram story to share an alarming message.
"Yea, I think I'm done here," Banks wrote. "This pandemic, extreme lack of social interactions, no intimacy, combined with constant public ridicule is making life harder than [it's] worth. I think I will end my tenure here on earth soon. I will try my best to finish the projects I promised I would beforehand. With whatever strength is left."
TW // mental health Azealia Banks posts alarming series of Instagram stories; says she will "end her tenure here o… https://t.co/VogBz97Vpt

— Pop Base (@Pop Base) 1596952773.0
She continued: "I'm not begging for attention or asking for sympathy/empathy….I'm just ready to go. Peacefully of course. I will document my last times and release a film for you all to finally understand me, from my perspective. My soul is tired. I'm ready to go."

Though Banks hasn't openly discussed any diagnosis of mood disorders, she's alluded to her own struggles with mental health in social media posts that the masses have seemed to forget about. In a 2016 Facebook post (before Facebook removed her account), Banks mentioned her frustrations with the general public's handling of her behavior, saying people "refuse to pay attention" when she tried to share her "personal struggles with mental illness." Banks has given clear indications that she's been unwell for years, only to be written off as an "angry Black woman."
Meanwhile, Banks's notoriously sad male peers—such as Kanye West and Kid Cudi—have broadcasted their mental health struggles with little to no repercussions. As writer Morgan Jerkins pointed out in a 2017 op-ed for Pitchfork, Kanye and Cudi have largely been met with empathy over the same behaviors Banks is constantly labeled "crazy" for. When Cudi shares details of his experience with depression, or when Kanye admits using antidepressants, it's "powerful." When Banks does the same thing, her cries for help are muddled by her feuds.
It's a double-standard that Banks has pointed out herself: "I'll say something on Twitter and my head gets ripped off," she said in a 2016 interview. "And then Kanye West will say some other f*cking meaningless, senseless dumb sh*t. And then it's like oh well, you know… he's just an artsy man. He's just f*cking cool. It's frustrating."
This isn't to say Banks should be automatically excused for her hurtful actions in the past, like the time she called ex-One Direction member Zayn Malik—who is English-Pakistani—a "hairy curry scented b*tch." But Black women are almost never met with the same level of empathy as their male contemporaries. For instance, despite an unfortunate trend of young male rappers dying from gun violence, Megan Thee Stallion's recent shooting was met with an influx of Internet memes, as was the murder of Breonna Taylor by police.

Society as a whole has constantly let Black women down, Banks among them, and her desires to end her "tenure on earth" should clearly illustrate how exhausting and unfair it often is to be one. And no matter what terrible things a person has said, when they spend years giving obvious indicators that they're not OK, they don't deserve to feel suicidal.
Yes, Banks should be held accountable for her actions, but if we can label countless dead male artists as "tormented geniuses," why can't we offer a living Black woman that same compassion?
National Suicide Prevention Lifeline: 1-800-273-8255