Film News
Is July 17th too soon for a major blockbuster?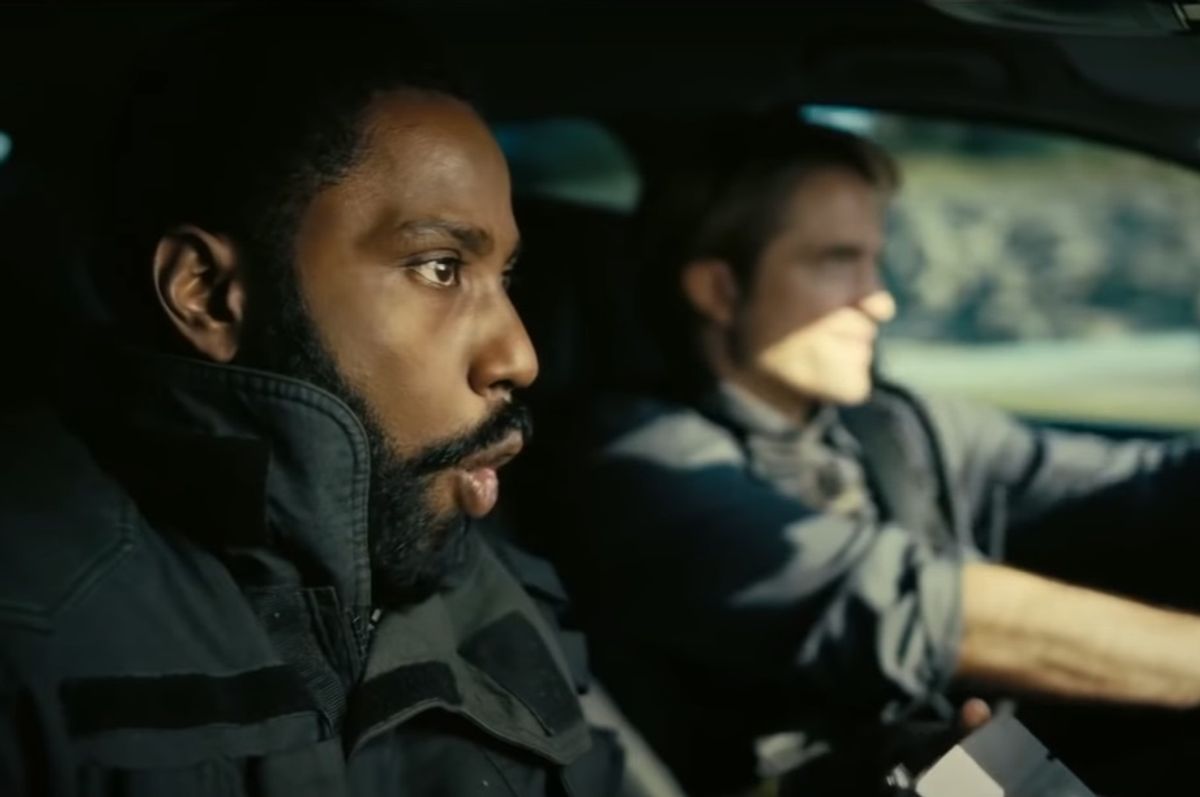 YouTube
Director Christopher Nolan, (The Prestige, The Dark Knight, Inception) Is known for his stunning visuals, heavy use of practical effects, and mind-bending plots.
The new trailer for Tenet makes it clear that his newest film—scheduled for a July 17th release date—is no exception. A spiritual successor to Inception, the film plays with time and physics using the concept of time inversion (i.e. reversing cause and effect to move backward in time) to orchestrate elaborate, bewildering action sequences. It's basically the music video for Coldplay's The Scientist converted into a shoot 'em up movie where guns catch bullets. "Tenet," being a palindrome, serves as the codeword for the secretive organization that uses inversion as part of an elaborate plan to "prevent World War III" and save the future from a terrible and mysterious fate.
---
The whole concept is as silly as it is awesome, and the trailer shows how inversion can be a great tool for building suspense—with the wreckage of wild action sequences presaging the chaos that Robert Pattinson and John David Washington are about to get into (er…out of). But undoubtedly the most suspenseful part of the trailer comes at the very end when the words "COMING" and "TO" are closely followed by "THEATERS," each with a dramatic sting.
TENET Official Trailer #2 (2020) Robert Pattinson, Christopher Nolan Movie HD www.youtube.com
Of course it makes sense that Christopher Nolan wants a movie that is so visually intense to be viewed on the big screen. As much fun as it is to watch an action movie at home, it just isn't the same as being engulfed in the sights and sounds of a movie theater—with no distractions, forced by the proximity of strangers to stay off your phone and remain in your seat until your bladder is ready to explode. But that's the problem as well. How do you handle that "proximity to strangers" part during a global viral pandemic? Of course, we can't know what the rate of infection will look like two months from now, but it seems unlikely that everything will be fine and back to normal. So how will a would-be blockbuster fair in the context of social distancing?

Prior to their total closure, AMC and Regal theaters briefly instituted a 50-person-per-theater maximum to allow people to spread out. Will that—combined with more stringent cleaning practices—be enough to prevent the coronavirus from spreading? And how will theaters and movie studios make a profit with such reduced attendance?
Tenet's premiere includes IMAX theaters, which already involve a premium on the usual cost of admission, will theaters be forced to charge even more? And will desperate movie-goers be willing to pay that added fee for the privilege of the theater experience they've been deprived of, or—in an era when most Americans have a huge flat screen TV and a Trolls sequel can rake in $100 million in three weeks of digital sales—will people opt to just stay home and wait for Tenet to be available for streaming?
Nolan and Warner Bros. are taking a gamble in a number of ways with Tenet, and we're all going to have to wait a couple months to see how it pans out. Hopefully the suspense doesn't kill anyone...