New Releases
All proceeds from song sales on Bandcamp will go to relief efforts run by the Baltimore IWOC.
Indie rocker Pictoria Vark has released a new single called "Good For."
It's a song that feels like a cry into the darkness, making it a perfect fit for lonely, quiet, quarantined nights. Layering gentle, searing guitar over a rousing bassline, it's both a breath of fresh air and a smoky cloud of existential questions. Though folkier than some of Vark's past work, it's also a study in contrasts. The music alternates between growling bursts of emotion and more languid, relaxed choruses all while switching time signatures seamlessly.
According to Vark, the song is a testimony to both trauma and healing. "'Good For' is about a difficult moment I experienced when I was 16," she said. "As awful as the event was itself, the worst part was being dropped by friends who I had hoped would be there for me. But it feels relieving to have made peace with the pain in writing this song, turning it into something almost unrecognizable."

The song was written in early 2019, and like most of what Vark writes, it was first sketched on bass and then pieced together in the studio. "Unlike my last EP which used more lofi recording techniques, we recorded in a studio on Staten Island with a friend of ours, Rain Johannes, who did a really fantastic job engineering," said Vark. "We tracked everything in one day; I've been playing music with Jason Ross and Gavin Caine on drums and keys for nearly a decade, which has made our musical chemistry really strong."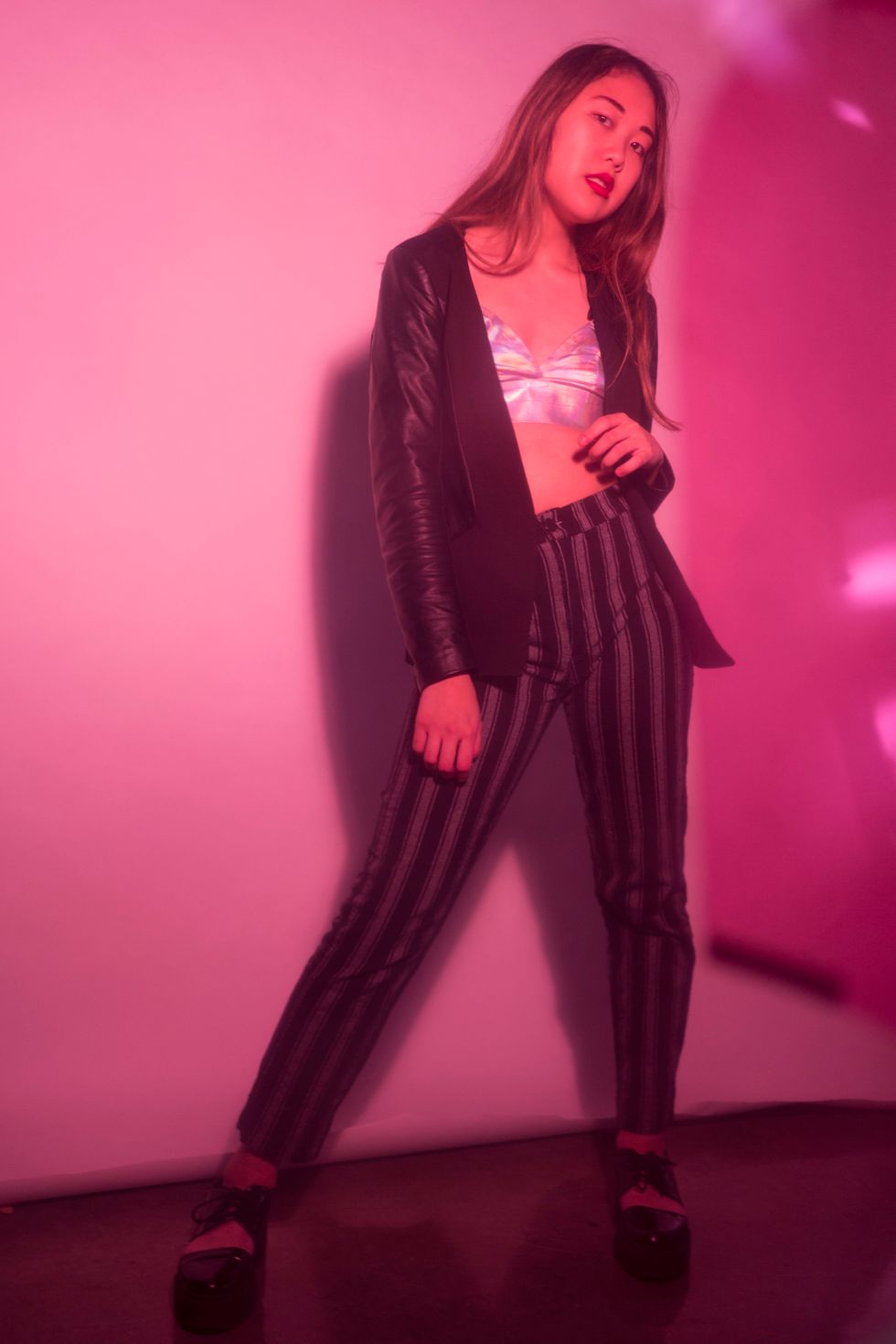 Photo by Nicole Rosengurt
Vark is a trained bass guitarist and has been touring and recording since she was 17. The solo project that is Pictoria Vark was conceptualized around 2018. "I've been lucky enough to embark on some solo DIY tours in various parts of the country," said Vark. "I've opened for bands including Half Gringa, Camp Cope, and Thin Lipz and can't wait to get back to playing live soon."

She also plays bass for the band Squirrel Flower, and has opened for Big Thief, Julien Baker, and Sasami, among other indie giants. The band was just about to embark on a tour before the COVID-19 crisis hit. Now, Vark is back at home like most of the rest of us. "I'm lucky to have a place to stay and food to eat. I think the uncertainty of everything has made it difficult to make it through each day, but I'm doing my best to find hope in collectivity," she said. In an effort to lend a hand, all proceeds from Bandcamp sales will be donated to the Baltimore IWOC's relief efforts.
Fortunately, we also have music to get us through these times. From helping us to make peace with things that happened when we were teens to buoying us as we struggle through a pandemic, music is always there. "Good For"—along with Vark's excellent EP, Self-Titled—show that she's poised for indie rock greatness. But it's also the kind of music that feels potent when listened to in solitude, in the middle of the night, looking for the sound of someone aching just like you ache, and finding catharsis in that bittersweet connection.
From Your Site Articles
Related Articles Around the Web