New Releases
The Brooklyn rockers seem poised to blow up in the indie world.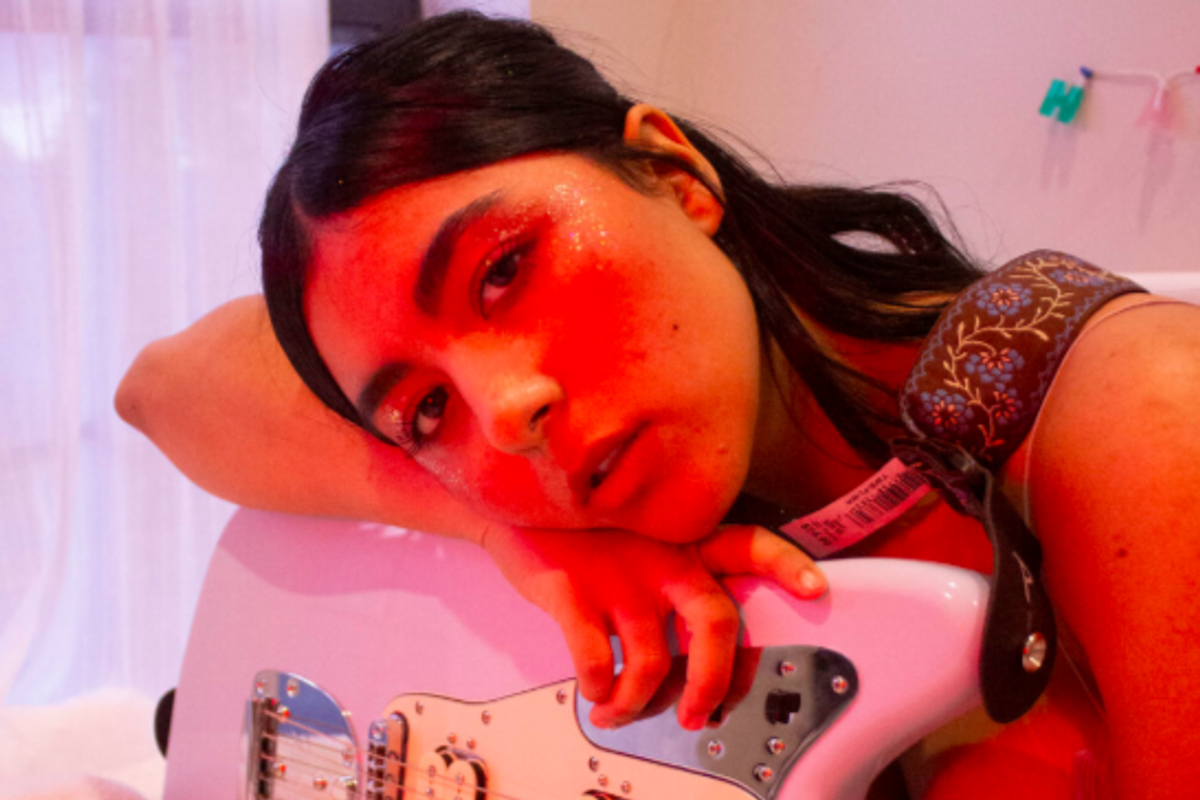 Pom Pom Squad has everything you could want from a Brooklyn-based indie-punk outlet—wailing guitars, searingly confessional yet simultaneously original lyrics, and music videos loaded with glitter and neon lights.
Their latest offering, "Red With Love," is a wide-eyed celebration of love, in all its overwhelming bittersweetness. The video plays with classic symbols of femininity—cheerleaders, prom queen crowns, wedding dresses—refracting them through glitchy filters and smashing them against streamer-covered diner counters. It perfectly encapsulates the sugary head-rush of desperation and glee that defines the sweet chaos of romance.
The band might be most comfortable writing about the sharpest, bloodiest edges of romantic and emotional angst, but "Red With Love" is a marked change from that niche. It's an exploration of what it might mean to accept love for yourself and someone else. The product is tender and fierce and also extremely danceable.

"'Red' is my first proper love song and a pretty unguarded look into my heart, my relationship anxiety, and my acceptance of my own queerness," lead singer Mia Berrin told Paste.
"Red With Love" comes on the heels of the band's slow-burning cover of FKA twigs' "Cellophane," which offers a different kind of ecstasy. On that track, Berrin's voice breaks over fiery guitar and whirring synths, which sound like they're on the edge of shattering–until they do, collapsing into the song's aching final chorus.
The best indie rock bands have something far more than just catchy songs and emotional messages. Maybe it's a sense of forward motion combined with a deep internal ache, or a synergy that just clicks. Pom Pom Squad has whatever that magical X factor is, and it's no wonder that they've experienced so much success in the Brooklyn scene. Both "Red With Love" and "Cellophane" are examples of indie rock at its most golden, raw, and blindingly alive. It's likely that Pom Pom Squad won't stay a local gem for long.