MUSIC
You'll want to know these new comers.
There's a lot happening for The Shacks.
It almost felt as the indie soul band came out of nowhere, but now music authorities like Pitchfork are calling The Shacks "sun-drenched and intoxicating," they're touring not only the US but the UK, and are planning the release of their debut album. Fun fact: they're also quite young. Guitarist Max Shrager has quite an impressive list of accomplishments. Only 21 years old, Shrager has played West Village jazz clubs and world tours. He's been working with Daptone since age 14 and has also collaborated with Lana Del Ray. Shrager met lead vocalist and bassist Sharon Wise (19) in high school and wanted to work with her because of her knowledge of pre-1970s R&B and her unique "indie-heroine style." Recently, the band has dropped out of college to embark on a Europe tour with Khraungbin, play SXSW, and release their debut album which will be released through Big Crown Records.
Here's what you need to know about The Shacks
They just became a part of NPR's emerging artists platform
It was recently announced that The Shacks have become a part of Slingshot, NPR's emerging artist platform. The news was announced by introducing the band to NPR readers here. Slingshot is a program that began only last year meant to allow taste-making public radio stations to elevate their favorite local indie artists to Nationwide exposure rather than just locally. This effort has been lead by NPR and VuHaus public radio.
They record on all analog equipment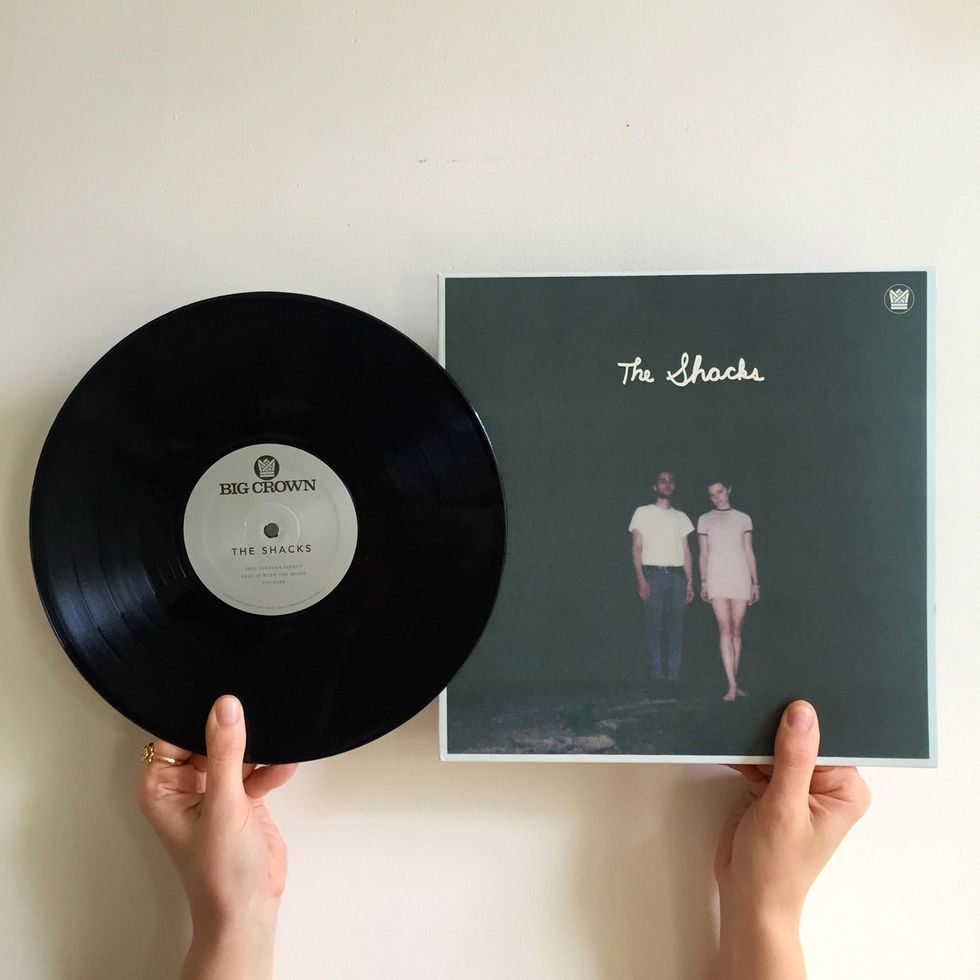 The Shacks swear by their old school methods of recording. With this fast success, you'd expect that they're recording in a top of the line studio, but on the contrary they are recording in Max's basement to analog equipment. You definitely can hear the difference if you listen closely to their track. I feel that it adds to their unique vintage sound.
They're amazing live
Recently, Popdust caught up with the trio at Pianos in NYC and we were blown away by their soulful and dynamic performance. It felt as though we were transported in time to the golden age of NYC live music and nightlife in the 1970s and 80s where stepping into any club downtown would garner finding a diamond in the rough. These gems are pretty well polished though. Check out their performance above and you'll see why.
Their recent music video for "This Strange Effect" is really trippy
Champions of DIY this visual is no exception. The amount of detail and specificity that went into this video parallels their attention to detail in their music. Some parts goofy, some parts mysterious, this video is exactly what you'd want for "This Strange Effect"- one of my personal favorites by them. I especially like their performance style in this video. The band is eerily stoic. Sharon's performance is subtle and intricate.
They're playing A LOT of shows soon.
Check out the full tour list and buy tickets here.
Feb 4th Glasgow, UK @ Center for The Contemporary Arts
Feb 5th Manchester, UK @ The Royal Northern College of Music Theatre
Feb 6th Bristol, UK @ Bierkeller
Feb 8th London, UK @ Electric Brixton
Feb 9th Brighton, UK @ The Haunt
Feb 10th Amsterdam, Netherlands @ Paradiso Noord
Feb 12th Hamburg, Germany @ Uebel & Gefahrlich
Feb 13th Copenhagen, Denmark @ Pumpehuset
Feb 16th Berlin, Germany @ Festsaal Kreuzberg
Feb 17th Munich, Germany @ Strom
Feb 18th Koln, Germany @ Gebaude 9
Popdust will be covering the tour!
Follow us on Instagram, Facebook, and Twitter to see behind the scenes coverage of The Shacks' Europe tour.
---
Related Articles Around the Web